Vikings Hit Mankato Running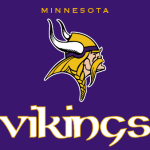 Defending the NFC North after winning their first Division title since 2009, the Vikings are talking big stuff. This is the 51st consecutive year the Vikings, the state's most prized sports franchise, is in Mankato, Minnesota — but only for nine days. This week the Vikings break ground on construction of their new Eagan Practice Facility and Team Headquarters.
The Vikings have a lot of momentum right now fueled by the new stadium. This season the Vikings hope to have a huge home field advantage inside the fabulous new U.S. Bank Stadium.
That's the second-best two-year start for a Vikings head coach in team history; only the late great Dennis Green was better at 20-12. "Just like everything we wanted to focus on football, we wanted to get everything from a business standpoint done," said General Manager Rick Spielman.
"I'm extremely grateful to the Wilfs and to Rick," said Zimmer. "They kind of came to us and wanted to get it done. They really didn't have to. There's nothing that was pushing this deal. I feel very fortunate to be the coach of the Vikings. This is a great organization with a lot of great people."
Quarterback Teddy Bridgewater, the field general, won 11 games and threw 14 touchdown passes in 2015. "One thing about Coach Zimmer and Rick Spielman, we will always have a special relationship because they took a chance on me," said Bridgewater. "They traded up in the first round to get me.
"I'm excited for Coach Zimmer, and I know that one thing we have is a great coach. We're excited. We can't wait to just get back out there to play for him."
NFL rushing Champion Adrian Peterson is also fired up and ready go. "I'm just trying to accomplish that ultimate goal of winning a championship. That keeps me motivated," said Peterson. "Of course, the talk about being 31 years old, that's something that's deep down in my mind that I'll prove people wrong."
This just in: The Vikings have never won the Super Bowl, but this team with this defense has made believers of many. This defense blitzes a lot, and opponents will certainly be on the lookout.
For the Vikings, they have to maintain that edge however slight it may be. They will not slip up on any opponents in 2016. This is a first-place schedule with a lot of big games, and this young team on the come must stay focused on the prize.