NFL puts Vikings in prime spotlight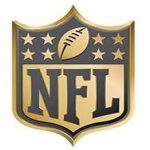 Nothing like a state-of-the- art brand new U .S. Bank Stadium to help generate local and national excitement. It's 2016 and the doors will open soon, but first we have to get spring and summer out of the way. It helps to have a good football team, and the Minnesota Vikings were good last year.
They returned to the playoffs and are relatively young also with an average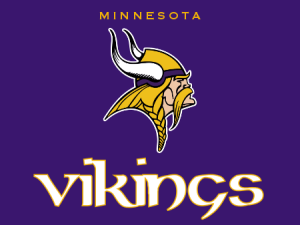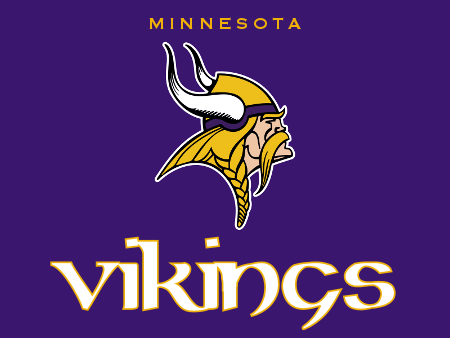 age of only 27 years on their 53-man roster. Usually the NFL looks closely at your quarterback and his potential before they schedule your team to prime-time assignments. Last year the Vikings had one prime-time assignment on Thursday night at Arizona.
When the Vikings were in the playoff hunt, they were flexed to Sunday night the final two games vs. New York and Green Bay, and the Vikings impressed all, including the NFL, by winning both games, thanks in part to QB Teddy Bridgewater. He played the best football of his young career.
Bridgewater led the Vikings to the NFC North Crown and was the second-best QB in passer ratings the last four games. He threw six TD passes with only one interception.
Bridgewater was awarded his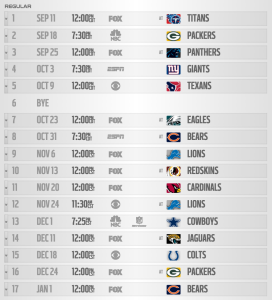 first Pro Bowl after playoff games and injury kept Cam Newton and Carson Palmer out. Bridgewater was next man up and would have won his first playoff game had Blair Walsh not missed against Seattle.
The Vikings open at home against their No.1 rival Sunday, September 18, at 7:30 in prime time vs. Green Bay on NBC. Week four, the Vikings host the New York Giants at U.S. Bank Stadium in the first-ever Monday Night Football game at 7:20 pm.
Week five, another 2016 playoff team, Houston, comes to town. On Monday night October 31 the Vikings have another prime-time assignment against the Bears at Chicago.
Week 11, the NFC West Champion Arizona Cardinals with Minnesota-born stars Larry Fitzgerald, Jr. and Michael Floyd come to U.S. Bank Stadium.
Week 12, on Thanksgiving Day the Vikings travel to Motown to tussle with the Detroit Lions in the spotlight. And week 13, the Vikings host the Dallas Cowboys and Tony Romo on Thursday night, December 1, at 7:30.