NFL owes us one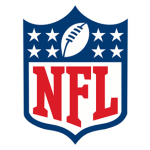 As we know, the NFL's Hall of Fame (HOF) game in Canton, Ohio between Green Bay and Indianapolis was canceled because of poor field conditions. Lawsuits have been filed by angry, frustrated fans left empty-handed. A settlement offer has been made in the HOF lawsuit of $450 per ticket-holder.
Tony Dungy, inducted into the Pro Football Hall of Fame, is the first Black head coach to win the Super Bowl. That was Super Bowl XLI, Indianapolis 29-17 over the Chicago Bears coached by Lovie Smith.
It's hard to believe but speaks volumes that HOF Vikings Head Coach Bud Grant guided the Vikings for 18 seasons and four Super Bowls, his record 158-96-5. Grant coached the famed Purple People Eaters — Jim Marshall, Carl Eller, Alan Page and Doug Sutherland — but never had one Black assistant coach.
The Vikings last week defeated Cincinnati 17-16. Twice the Vikings made goal-line defensive stands to prevail. The pre-season continues this week as Thursday night the Vikings travel to Seattle.
Over the years, when the Kansas City Chiefs trained in nearby Hudson, Wisconsin and New Orleans trained in Wisconsin, the Vikings would scrimmage with the two teams because they were in Mankato and not far away. Last week the Vikings loaded up all 90 players in camp and support staff and spent four days practicing and training in Cincinnati.
Marvin Lewis, the head coach at Cincinnati, is good friends with Mike Zimmer. NFL teams in camp like to work against other teams when possible. The Arizona Cardinals are traveling to San Diego this week to practice and train with the Chargers. They will play them Friday in a pre-season game.
Vikings Quarterback Teddy Bridgewater vs. the Bengals was sacked twice but was 6-7 for 92 yards and a 49-yard TD pass to Charles Johnson. "I'm very excited going into my third year in this offense," said Bridgewater. "We've added some pieces. Coach Norv Turner is doing a great thing.
"Coach Zimmer, Rick Spielman, all those guys, they're putting together a special team here. We just have to go out and there and prove it, though. We have to make sure we perfect our craft here and get ready for the season."
Johnson is looking to bounce back this season. "It's going well so far. I'm super excited for the season," Johnson said. "I love competing. I'm excited about this year and where we are headed. I feel good about this year."