NFC Divisional Playoffs Preview – Vikings vs. Saints [audio]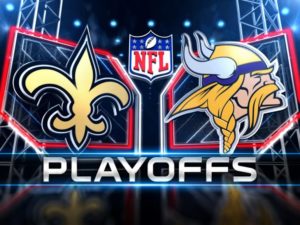 Take a listen below:
As you may know, Larry Fitzgerald, Sr., senior sports columnist at the MSR, is still on the mend from heart surgery but remains on track for a speedy recovery. He says, "I'm on recovery road. I'm out of the hospital with a green light" and looks forward to covering Super Bowl 52. He thanks everyone for their prayers, well-wishes, and support!
Fitgerald's sports analysis remains as sharp as ever, as evidenced by his Jan. 12 phone interview on the Nate & Creight Radio Show to preview the Jan. 14 NFC Divisional Playoff between the Minnesota Vikings and the New Orleans Saints.