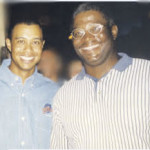 This is not the Super Bowl, but it's close. The 2016 Ryder Cup is the biennial contest between American and European teams in the 41st annual event. Davis Love III is the U.S. captain, while Darren Clarke is the European captain.
Clarke has played on five winning Ryder Cup teams and recorded a 10-7-3 record. Love has played on six Ryder Cup teams and has a 9-12-5 record. Love has been a captain before, in 2012; that year the U.S. team blew a four-point lead.
This is the first time that Minnesota has ever hosted the Ryder Cup, the biennial golf competition between the best of the United States and Great Britain/Ireland, which began in 1927. These 24 golfers, 12 on each team, will go head-to-head in match play pairings over three days at Hazeltine National.
Hazeltine is a world-class golf club venue in Chaska, Minnesota and last hosted Major championships in 2002 and 2009 when the PGA championships were held there.
It's about time for an American victory in this event. The matches were one-sided for much of the first part of the 20th century with the United States winning 22 of 25 matches between 1927 and 1983.
However, Europe has won eight of the last 10 Ryder Cups and three in a row heading to Hazeltine. It's been tough — only one victory by the United States this century. This year's American team is loaded with talent and is a perennial favorite, which lends itself to the most predictable upset in sports.
The issue has always been that the Ryder Cup seems to mean more to the European players than it does to the multi-millionaire Americans. With the sudden passing of golfing icon Arnold Palmer at age 87, we can't know what impact his death will have on the USA team and their motivation to win the Cup on U.S. soil.
The U.S. team members are Patrick Reed, Dustin Johnson, Jordan Spieth, Brandt Snedeker, Jimmy Walker, Phil Mickelson, Brook Koepka, Zach Johnson, Rickie Fowler, J.B. Holmes, Matt Kuchar, and Ryan Moore fresh from his runner-up finish in the Tour Championship, the final captain's pick.
The Ryder Cup will have a $135 million estimated economic impact in Minnesota. There will be an estimated 250,000 attendees coming in this week for the event. Nearly 80 percent of the visitors are national and international visitors coming from outside of Minnesota.
As many as 500 million households from 160 countries and territories around the globe are expected to tune in on NBC. Rory McIlroy just won the Tour Championship and the Fed-Ex Cup title, so he comes in as the hottest golfer in the world. The matches take place over three days, starting Friday, September 30 and ending Sunday, October 2.